Every Marriage Ceremony Has Always Been A "Commitment Ceremony"

But Every "Commitment Ceremony"  Has Not Been Allowed To Be A Marriage Ceremony

But It Is Now In New York

With the exception of the previous legal differences, I do not now and never have seen any difference between officiating a NY marriage ceremony (previously commitment ceremony)  for a same sex couple than a NY marriage ceremony for a heterosexual couple.  For me, each ceremony I officiate is about each couple's beliefs, preferences and vision for their ceremony and I approach every ceremony I officiate from this point of view.  Neither do I see any difference between helping a same sex couple plan their wedding than I do for a heterosexual.couple.  I see two people who want a ceremony to affirm their love for each other,  join their lives together, and make a formal commitment to share the rest of their their lives together as partners in life and,who want to celebrate, either just the two of them or with family and/or friends. 

As time passes, I look forward to eliminating this page

from my website.  Because in the future, it is my hope that the image of same sex marriage as needing different handling will dissolve into its current new reality.  A same sex marriage is a marriage like every other marriage.  And, marriage in NYC is what this website is about.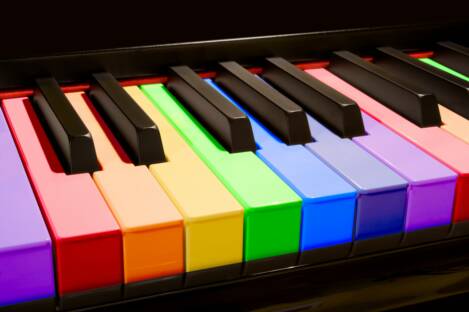 CThe City Clerk of New York

A New York Way to Say "I Do"

New York Marriage Officiant

- NYC Destination Wedding Specialist

To the best of my knowledge, 484 couples were married and 175 received marriage licenses in NYC on this historic day.  I was fortunate to spend Sunday, July 24, 2011 on Centre & Worth Streets meeting many of the couples and experiencing their unabashed happiness, excitement and joy as they patiently waited on line to be married or get their marriage license.  As each couple who had just gotten their marriage license or gotten married exited the City Clerk's Office, they were greeted by a crowd that gathered to help them celebrate. There was cheering and applause and confetti and there was just so much joy & love in the air and,  it was completely glorious.

Thank you to every couple whose photo I took for allowing me to photograph you and be a tiny part of your amazingily special day. I completely enjoyed meeting you, however briefly.

Finally, my heartfelt congratulations to every couple married on this historic day in New York . 

With love, Paula   

Copyright 2011 Paula Posman Weddings: Getting Married in NY.

All Rights Reserved.

1760 2nd Avenue, New York, NY 10128

(212) 818-0689











All Photos  by Paula Posman