Hello

I am Paula Posman and I would like to thank you for visiting Paula Posman Weddings - A New York Way to Say "I Do"

I am an Interfaith Minister, a Registered NY Wedding Officiant and a Native New Yorker. While I have been fortunate enough to travel to many other wonderful states as well as countries and have felt a strong connection to several, New York City is home. I have been registered and officiating Marriages in New York since my Ordination in 1994 and I am grateful to say that it has been my privilege, my honor and my joy to work with hundreds and hundreds of couples from all over the United States, and all over the world as well as from NYC.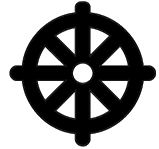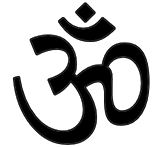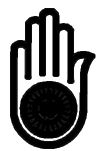 Buddhism    Hinduism     Sikhism    Shinto    Jainism   Judiasm   Christianity   Islam     Baha'i    A Course  12 Step   Atheist   Agnostic  All Races  Man &    Same Sex    Transgender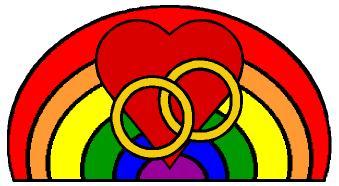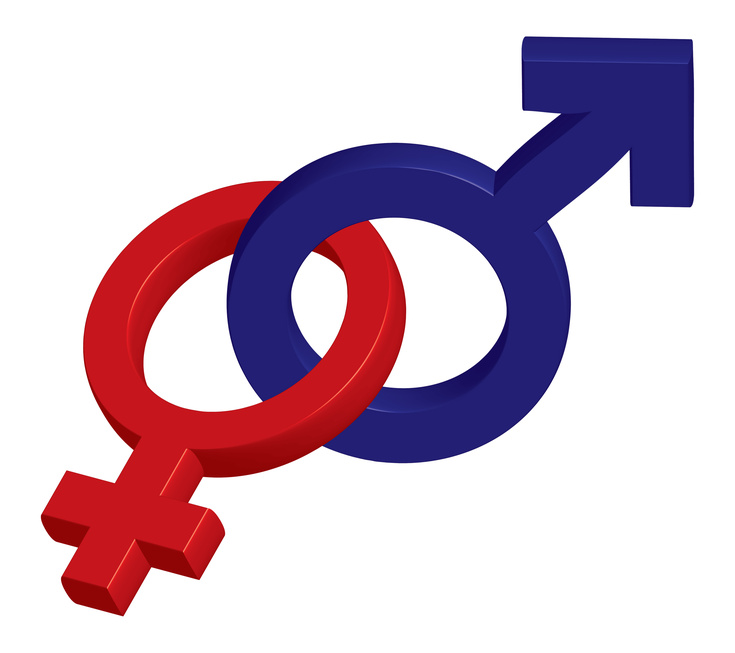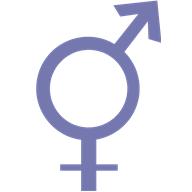 CI Love You is I Love You ... In Every Language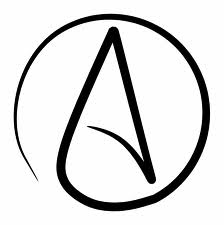 My Memories of Ceremonies at The World Trade Center & The Empire State Building

Columbia University Journal - Wedding Bells Ring All Over Town on Valentine's Day by Jennifer Mascia

It was 10:45 a.m. and the 10:30 bride still wasn't ready. "Okay, everybody, we're going with the 11 a.m. couple!" a public-relations representative announced to the 20 news photographers and seven wedding guests gathered in the sky lobby of the Empire State Building to see Natalie Malloy and Sgt. David Alonso of the U.S. Army exchange vows. "I need a minute!" said the Rev. Paula Posman, the non-denominational minister who presided over 14 Valentine's Day unions today, as she shuffled around for another set of marriage licenses while a tape playing Bach ceased mid-measure.

                                                                                                                       Read Whole Article

Among my most cherished wedding ceremony location memories are those of the ceremonies I officiated on the top of The World Trade Center and on the top of the Empire State Building. The World Trade Center had a huge indoor observatory on the 107th floor of the South Tower. An escalator up took you even higher to their outdoor observatory. The World Trade Center permitted and welcomed ceremonies from the day the observatories opened. Both observatories were awesome but the outdoor option was breathtaking. It was so high in the sky that there were times when we literally were surrounded by and standing within the clouds during a ceremony. The World Trade Center was also home to "Windows of The World," the world famous restaurant which was on top of North Tower. I know everyone who was married there will agree that Windows on The World was the height of NYC romance and elegance and was, without question, a very special place for a wedding. My World Trade Center Wedding memories are not only treasured, they are sacred for me and I will cherish them forever.

While it is no longer permitted to have a ceremony on either of their observatories, there was a time when the Empire State Building allowed ceremonies to take place on both their 86th floor and 102nd floor observatories. The Building offered a wedding package which included a private ceremony on the 102nd floor observatory and VIP treatment from the moment you arrived at the building. Their 102nd floor observatory is dome shaped and is painted all white and they would put out a red carpet leading from the elevator to the ceremony site and to me, it always felt like being on the inside of a wedding cake. I married many couples on the 102nd floor and the 86th floor of the Empire State Building as I was one of the 3 Marriage Officiants they recommended.

Every year the Empire State Building holds a Valentine's Day event and while it was standing, so did the World Trade Center. It was high romance on Valentine's Day on the 2 highest buildings in New York City. Every year, for 12 years, I officiated all of the Empire State Building's Valentine's Day marriages and for 3 years, the 12:00 AM kick-off weddings as February 14 began at the World Trade Center's marathon wedding event. Both events were always beyond special and I always looked forward to them. There were so many brides, so many grooms, so many families, so many friends and so many different love songs... can you just imagine how much Love I was surrounded by every Valentine's Day? The Valentine's Day events on the tops of these 2 buildings will always, always, always hold a very dear and unique place in my heart.

MY Wedding Chapel - "A New York Place to Say "I Do""

As my work as a
NYC Marriage
Officiant evolved, I wanted to open a small wedding chapel in NYC. I wanted to create a pretty little space where couples wanting a small affordable wedding could get married.. In January of 2002, I found the perfect space for my chapel. I discovered that since it was not going to be a religious, non-profit organization, I could not use the word "chapel" in naming it. So, I named it A New York Place to Say "I Do."
It was a wonderful little chapel and there were so many couples who were married there. I kept it until 2006 when the commercial real estate cost and insurance cost for a commercial space became prohibitive to keeping it an affordable place to be married. A New York Place to Say "I Do" was one of my favorite things.

A New York Way to Say "I Do""

Early in my career as a NY marriage Officiant, I found myself attracting more and more couples who were traveling to NYC from other states and other counties to get married. As I began to help my out-of-town couples with various issues relating to their marriage and wedding in addition to their ceremony, I became more and more fluent with all of these issues. I realized that I had grown and evolved into a NYC destination wedding specialist in addition to being a wedding minister and NY marriage ceremony Officiant.

When I closed my chapel in 2006, I modified its name to A New York Way to Say "I Do." It is truly a clear representation of my destination wedding services as I absolutely help my couples create a personalized "Way" to say "I Do" in New York City. Together with my team of the most professional, kind, and skilled photographers, florists, musicians, witnesses, escorts, hair and make-up artists, limo companies... we make your NYC wedding an experience of ease and perfection. I am committed to your having the best possible NYC wedding you can imagine. And, the New Yorker in me is committed to arranging everything so that the majority of your time, from the moment you arrive in New York, is available for you to enjoy and experience New York City. And that is a New York Way to Say "I Do."

My deepest wish for every couple getting married in NY and certainly for every couple I marry, is to share their life with their best friend by their side and on their side and, of course, to have a happy and loving marriage. I have counseled couples as well as individuals extensively over the years and so, to every couple getting married I offer these 2 fundamental guidelines for your marriage—I do not think that they are optional:

1) If you want to have a loving marriage, it is required that each of you equally commit to BE LOVING to each other.

2) It is necessary for each of you to honor yourself and, it is necessary to for each of you to honor each other and, it is necessary for each of you to honor your marriage—with an attitude of equality and with a commitment to balancing the three.

                                                                                                                                       With love, Rev. Paula Posman, MSC

Rev. Paula Posman, Minister of Spiritual Counseling and Wedding Minister

Paula Posman Weddings - A New York Way to Say "I Do"

New York Marriage Officiant     -   NYC Destination Wedding Specialist

Copyright 2011 Paula Posman Weddings: Getting Married in NY. All Rights Reserved.

1760 2nd Avenue, New York, NY 10128

(212) 818-0689



A Marriage Made in Heaven - Merlin & Kali Posman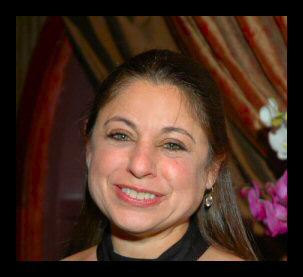 Over the years, I have had, and continue to have the amazing opportunity to meet, connect and work with couples representing the many, many, many different beliefs, traditions, cultures, races, backgrounds and preferences that are held in our world. I consider it a treasured gift and a greatly valued opportunity. Repeatedly, I am humbled and impressed by the consistency of individual difference and similarity reflected by each couple I marry. On a personal note, it makes the philosophy major in me sing and serves to affirm and re-affirm my choice to become an Interfaith Minister. More importantly, it makes the Marriage Officiant in me absolutely committed to creating marriage ceremonies which reflect the beliefs, traditions, choices and preferences of each couple I marry. There is no question in my mind and there is no "but" in my heart. A marriage ceremony must be meaningful and relevant and feel true and right for each couple I have the honor of marrying—It is just too important a ceremony to be anything else.

I officiate ceremonies that are non-denominational, ceremonies that are rich in one or more religious tradition(s), ceremonies that are spiritual, honoring whatever is sacred and meaningful, ceremonies that are completely civil and secular, ceremonies for couples who are of the same faith and share the same beliefs, ceremonies for couples who are Interfaith with different faiths or beliefs, ceremonies that are traditionally styled, ceremonies that are non-traditionally styled, ceremonies that are black tie formal, ceremonies that are no-tie informal, ceremonies with a guest list of one witness and ceremonies with a guest list of over 400. Each ceremony reflects the same truth; two people in love want to join their lives together in marriage and, each couple is unique.









NYC Marriage