Copyright 2011 Paula Posman Weddings: Getting Married in NY. All Rights Reserved.

1760 2nd Avenue, New York, NY 10128

(212) 818-0689


Paula Posman Weddings - A New York Way to Say "I Do"

I like to think of NYC as my "wedding chapel." I say this because as a NY Wedding Officiant, I marry couples everywhere in NYC where a wedding ceremony can take place. New York City truly offers what I see as an endless buffet of beautiful, exciting and unique wedding ceremony options. From the most basic option; A City Hall Wedding to New York City's extraordinary Landmarks and "Only in New York" wedding ceremony experiences.

You can have A Central Park wedding, A Carriage Ride wedding, A Brooklyn Bridge wedding, A Rockefeller Center wedding (with the tree and without the tree), A Times Square wedding, A Grand Central Terminal wedding, A Museum wedding, A Staten Island Ferry Wedding, A Helicopter wedding, A Row Boat wedding, A Dinner Cruise Wedding, A Restaurant wedding, A Hotel Suite wedding, A Chapel wedding, A Roof Top wedding, and more. I have operated as a
NYC marriage
officiant in all of these locations and as a New York City Destination Wedding specialist, I just love helping my couples choose the wedding ceremony location and wedding celebration that best honors their vision, budget and personal preferences.
And, if you are traveling to New York to get married, every possible service you may need assistance with to complete your wedding dream from hair and make-up or a barber shave to Ceremony Musicians will be planned, organized and managed for you with ease, precision, love and extensive expertise.

As a NY Marriage Officiant, I am committed to the importance and significance of your wedding ceremony. Your ceremony will be given the respect and care it deserves whether you are
getting married in NY
in the middle of Times Square or in a chapel. No matter where you choose to get married, you will have a ceremony that will reflect your vision, beliefs and who you are as a couple. It can be an Interfaith Ceremony, A Same Faith Ceremony or A Completely Secular Ceremony. While I am an Ordained Interfaith Minister, for my couples wanting to have a completely secular, civil ceremony I am happy to provide a ceremony typically thought of as provided by a "Judge" or "Justice of the Peace" In fact, I have frequently had guests refer to me as "your honor" and they are usually quite stunned when I tell them that I am actually not a Judge or Justice of the Peace, I am a minister.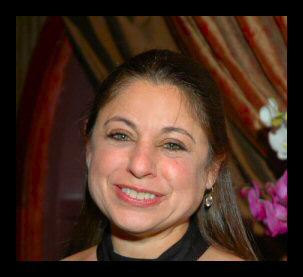 New York Marriage Officiant     -   NYC Destination Wedding Specialist










Getting Married in NY
To EVERY Couple Getting Married ... And,

To EVERY Couple Celebrating Their Anniversary